12 Week Gym Logbook + Leather Cover
Regular price

Sale price

$13.00 USD

Unit price

per
GET ON TRACK
One of the hardest challenges for many is to maintain/improve our health and fitness. Now more than ever we can utilize any and all tools to help us get back on track. The 12 Week Leather Fitness Planner can help you:
🔥 STAY MOTIVATED & ACCOUNTABLE: The number one benefit of the planner is that it helps you stay consistent and focused on your goals. Studies show tracking your progress with a fitness planner can help you achieve your goals sooner.
🕐 SAVE TIME: Having a plan makes you more effective and efficient in the gym. We all have had those days where you get to the gym or to the basement and forget what you were going to do, or can't decide what exercises to do. A planner clears your head and helps you stay focused.
💪 GROW & IMPROVE: What doesn't get tracked or recorded cannot be improved. Having a planner that collects your past workouts is the key to making small changes for big improvements.
😊 BECOME HAPPIER & MORE CONFIDENT: Exercise is a fundamental need. When you stay on track and get healthier, stronger, and leaner, you will become more happy and confident.  
THE SIMPLEST FITNESS TOOL
There may be great devices out there to track your heart rate, sleep, and calories. But when it comes to tracking your strength training workouts, there is nothing better, more reliable, and effective than good old pen and paper.
The 12 Week Gym Logbook bundle includes our Leather Notebook Cover + The 12-week Gym Logbook .  
In a nutshell, our product is designed to:
Help you plan long & short term fitness goals and track your daily workouts 

Enhance your workouts and become more efficient in the gym 
Some key features include:
🏆 SIMPLE DESIGN: It's easy to use and there is no wasted space.
Contains the essentials: Weekly Planning Pages, Daily workout pages, and Weekly recaps for optimal results.
Workouts fit in 1 page 

Keep track of your weight progression 

Rate your workouts

Stay motivated with inspirational quotes throughout the journal
📙 AESTHETIC | DURABLE | FUNCTIONAL: The Leather Notebook Cover was designed to be beautiful but functional too. 
A minimalistic leather-look is timeless and fresh. 

Throw it in the gym bag, fold it into a tight backpack, the flexible design can take it. 

The elastic protects the insert from getting folded. 

The built-in red bookmark helps find the right page fast.

The pen holder prevents you from losing or forgetting your pen  
♻  REUSABLE: After 12 weeks of hard work, reorder the insert, reuse your cover, and save money. If you want to change your style you can get a different color cover. The cover is size A5 so it also fits other notebooks, journals, or planner 
OUR GUARANTEE
We work directly with Canadian manufacturers to produce our planners. Working with local manufacturers allows us to be directly involved with the quality control and inspection of each planner.
We are committed to outstanding customer service and we make sure that every customer is 100% satisfied and can reach out to us through a phone call or email.
Share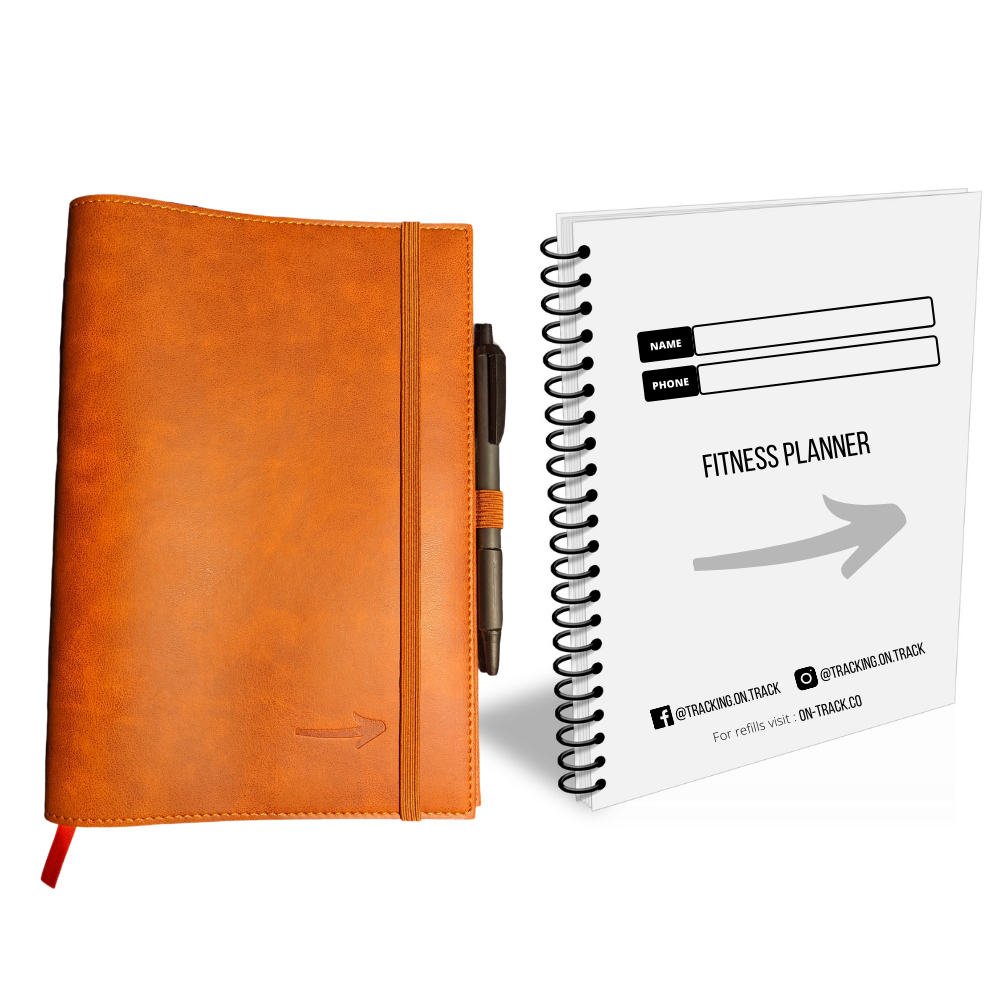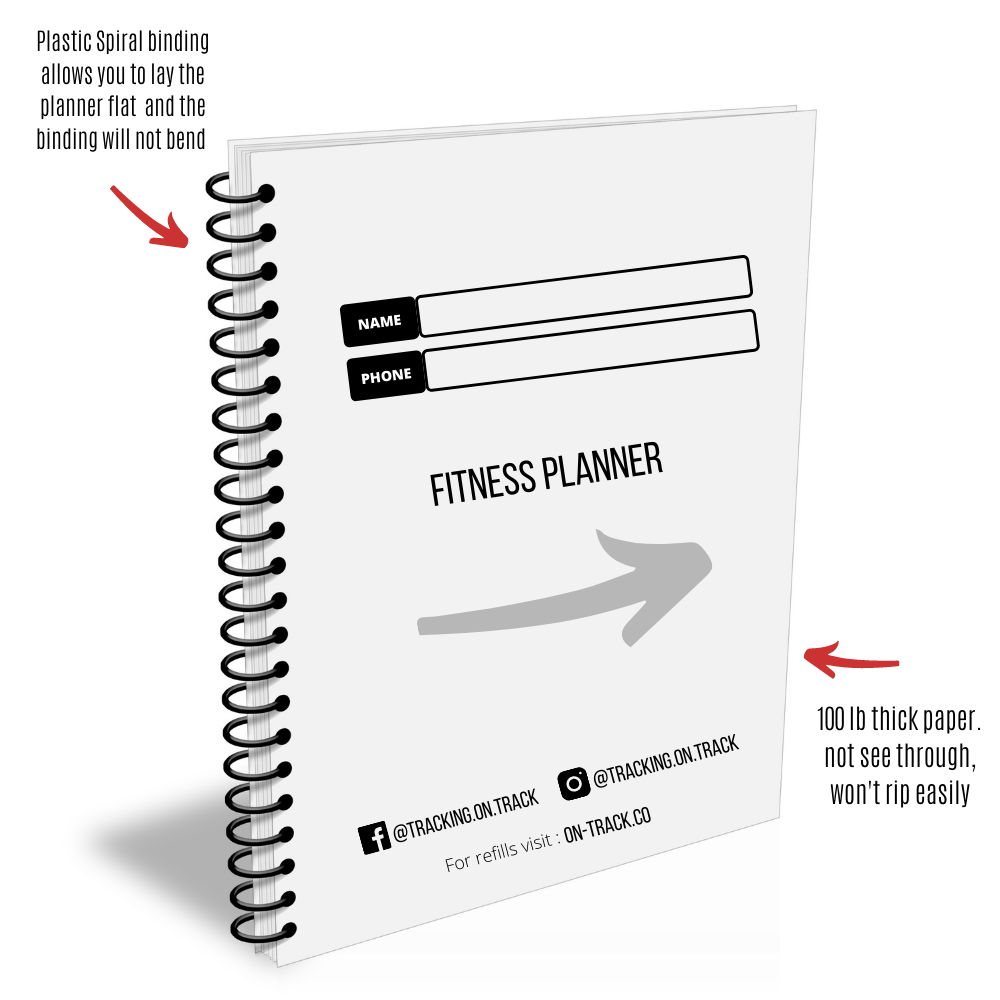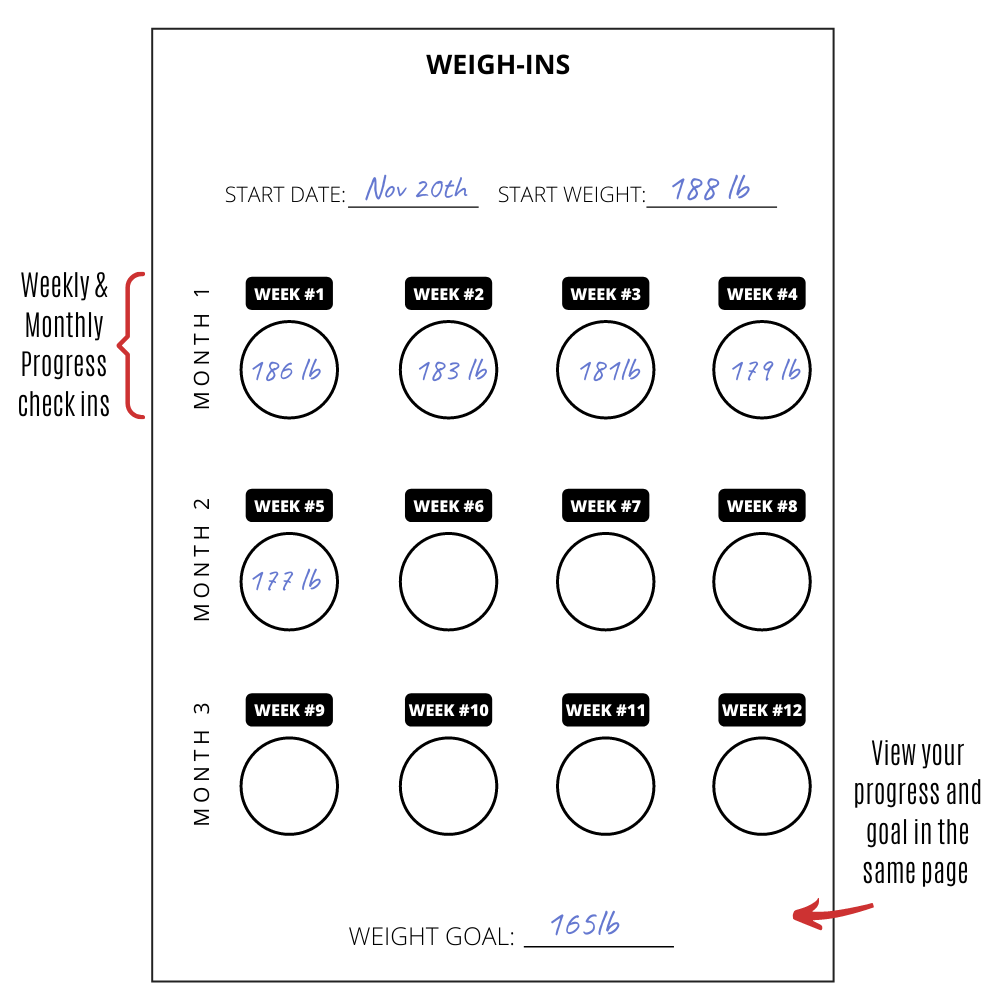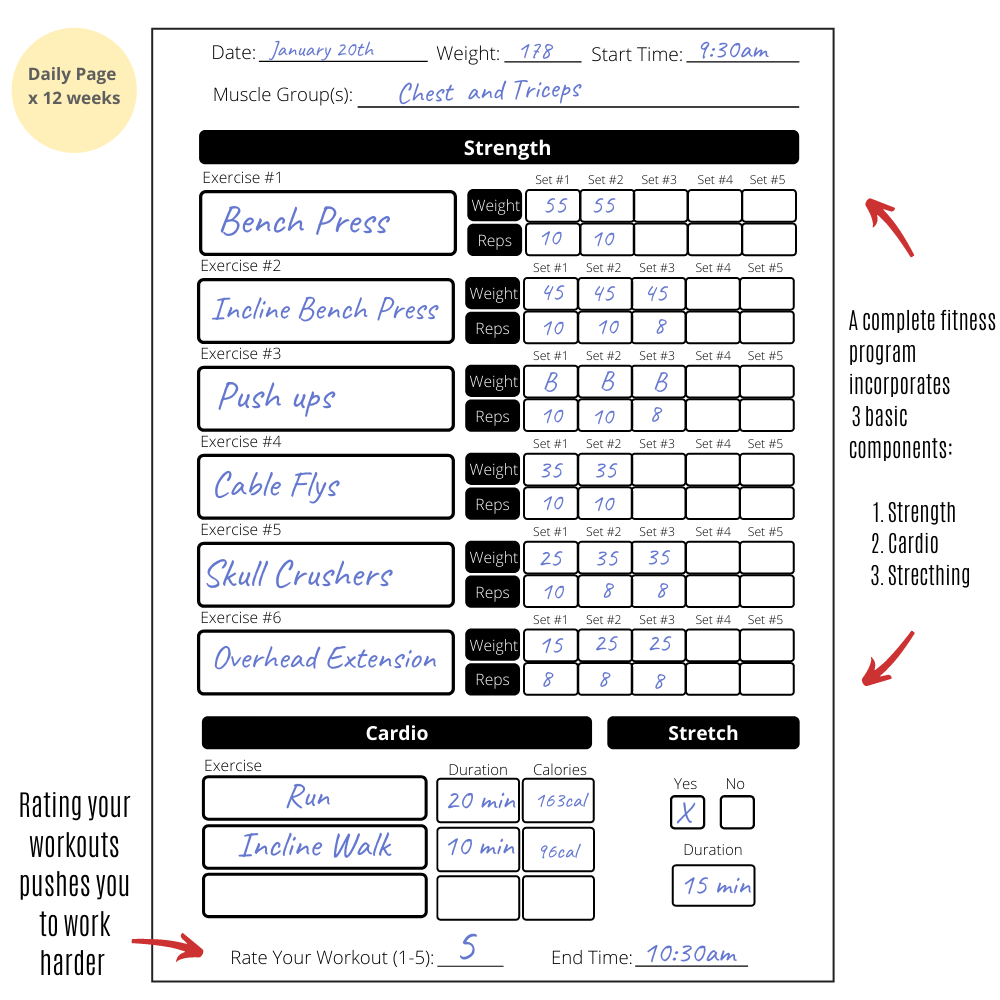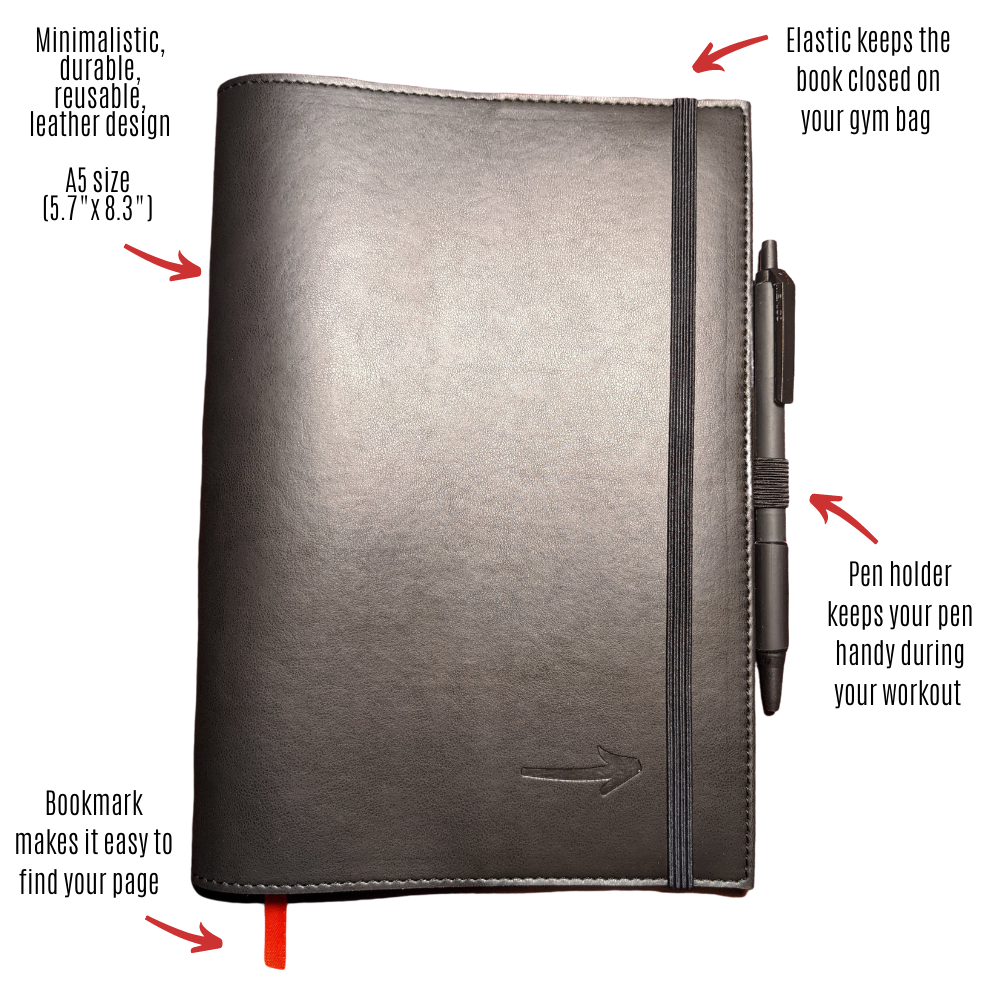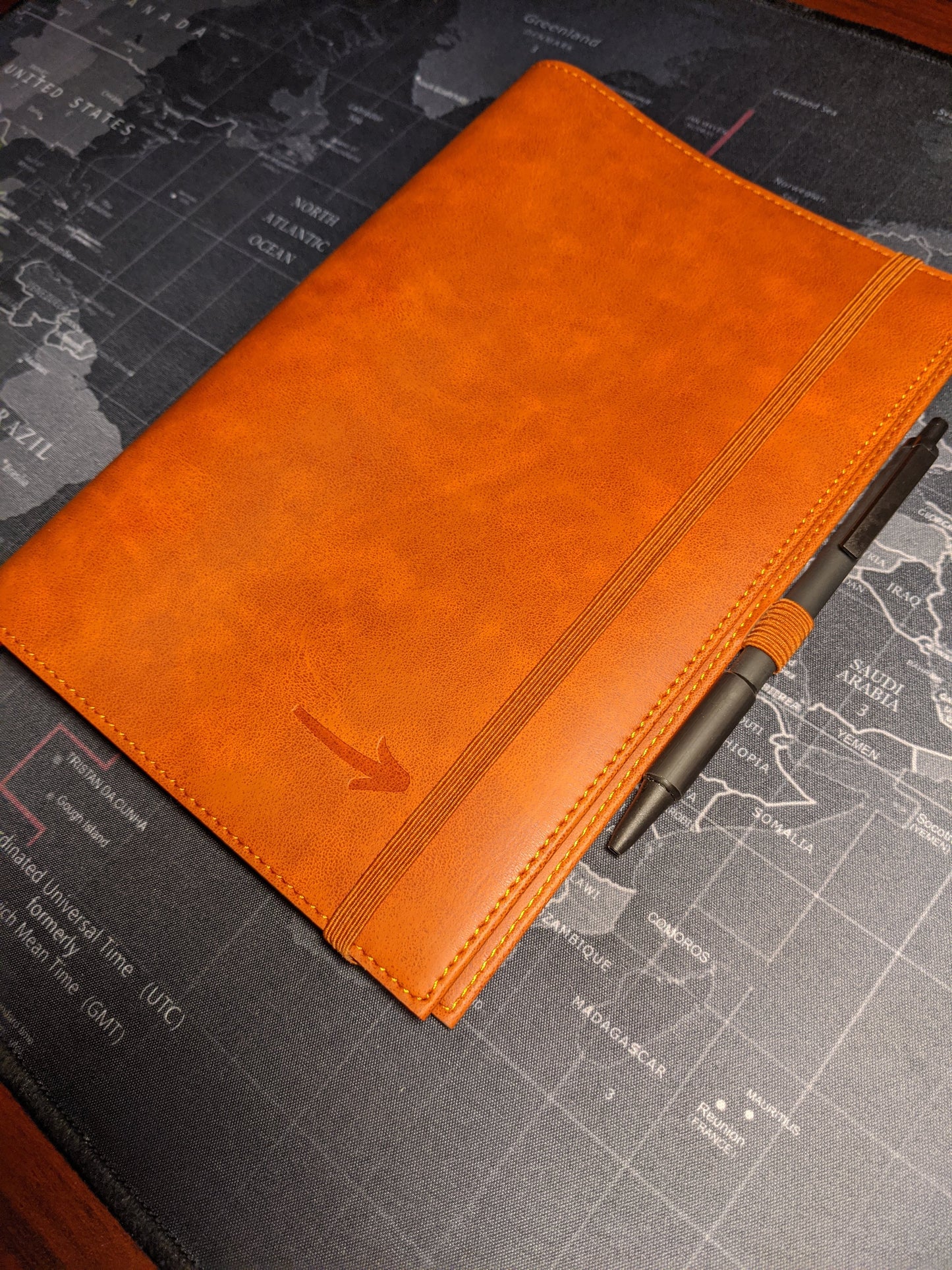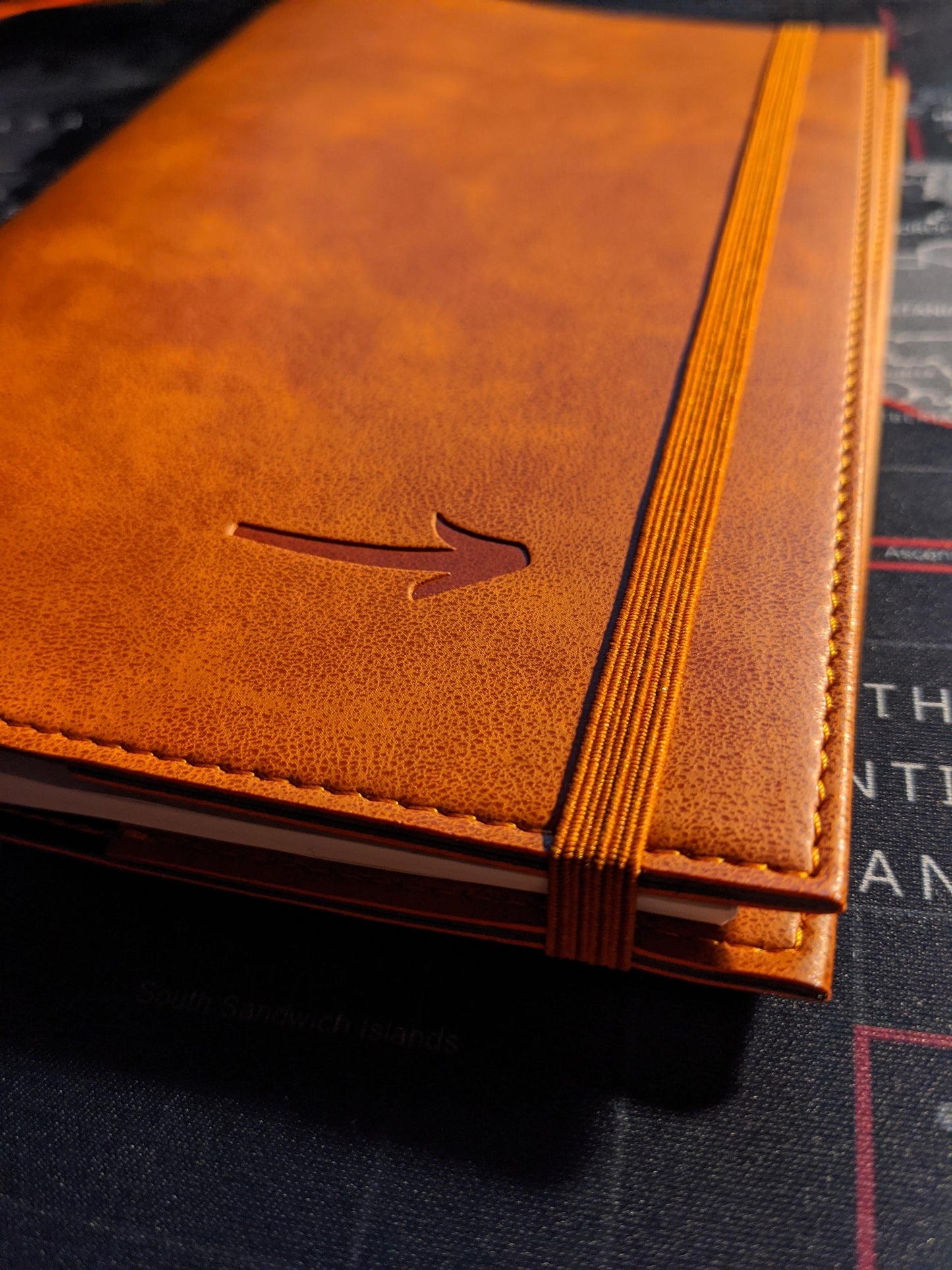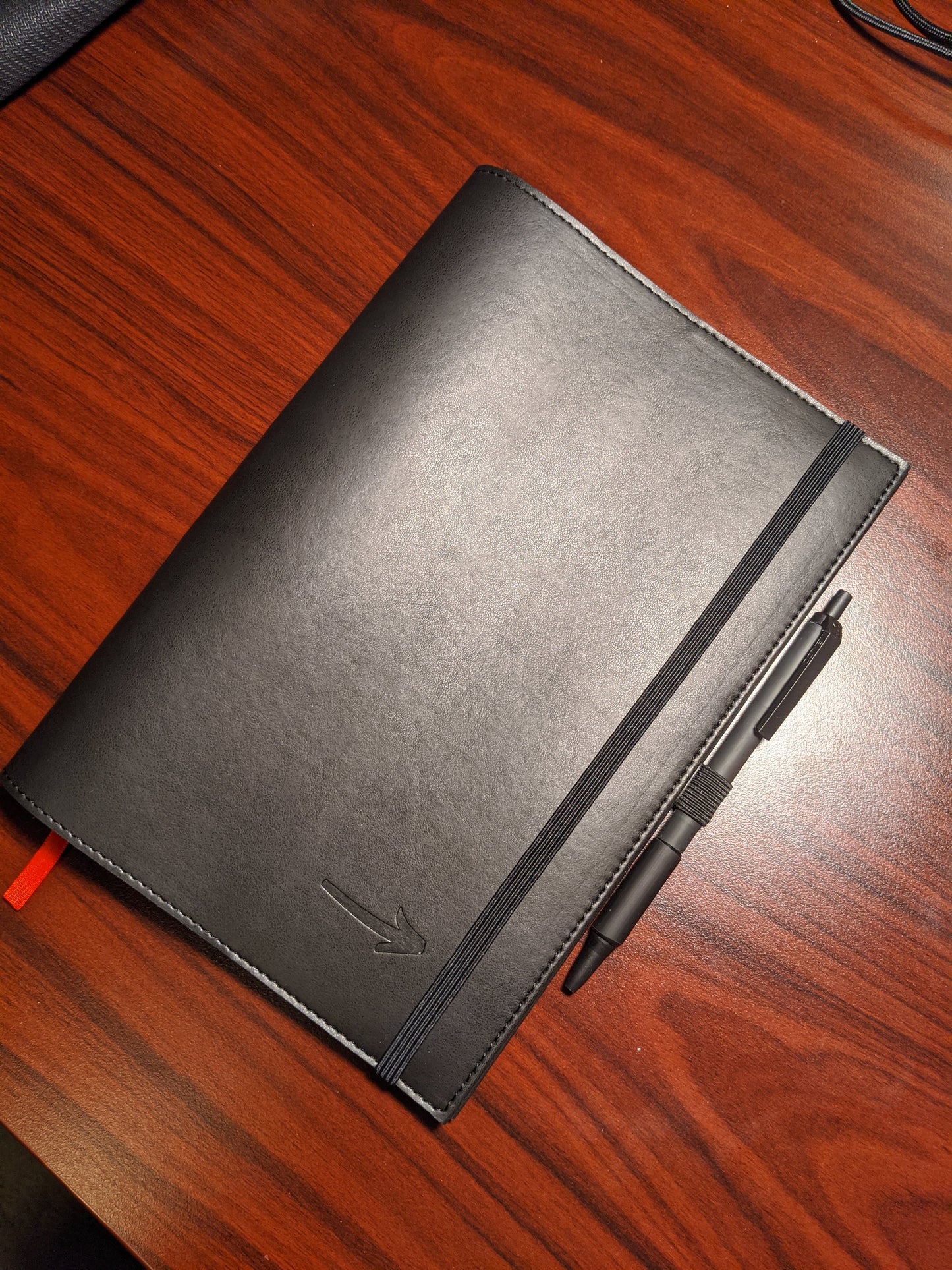 Fitness Planner
This planner is amazing!! Everything I need to document and track my workouts in 1 convenient and stylish book! Wish food tracking was included.. but maybe a new planner for this is in the works?!?..
The book looks great and I look forward to using it in the new year!!
Keeps you of your phone look up your plan
Great training book. I would love to see a diet and supplement area or maybe even a different planner for but as for the fitness planner it's great gave one to my youngest son as well and he loves it
Couldn't be happier!
I absolutely love this fitness journal. The name couldn't be more suiting, it definitely got me back "on track". I love that I get to keep the the cover and just purchase the filler pages. Genius!. I also love seeing the progress that I have made on paper, only a page flip back to see my progress, so easy. I would recommend this fitness planner to anyone wanting to get back "on track" with their fitness goals.
Love it.
Thank you
Santiago and Courtney for your story and your passion.
Very efficient. I love it!
I recently bought my journal and Im so glad I did. Its motivated me to go to the gym these past 2 weeks and has helped me stay focused on completing my workouts, even when I really don't want to. Its the little extra push and excitement I needed to get through my workouts. The layout is very straight forward and its easy to use. Definitely will be restocking on the Fitness Planner.😊💪🏽